News
22.02.2019
Als erfahrenes Beratungsunternehmen haben wir uns auf umsetzungsorientierte Unterstützung in den...
09.10.2018
Einladung zum vierten Sundowner im Bayerischen Yacht-Club in Starnberg
30.10.2017
Uwe Fritsch hat seine Kernkompetenzen im Bereich Operationsmanagement, Projekt/Programmanagement...
30.10.2017
Interview mit Frank Wätzig, GF Riva Partners
01.06.2017
In unserem Flyer rund um das Thema Agiles Managen beschreiben wir Grundlagen, Beispiele für...
Our Team
With our team we are capable of delivering our clients complete solutions for complex problems. Our consultants and interim-managers are industry-experienced specialists and managers with expert knowledge in Innovation Management, R&D and Project Management.
We have often experienced similar challenges to the ones our clients face within our own industrial careers. Thus we are able identify solutions, tap unexploited potentials, create understanding and a willingness for change - all important prerequisites for the success of a project and the delivery of results.
Riva Management Consultants were founded in 2008 and renamed into Riva Partners in 2012. All our partners have both experiences as Management Consultants and from management positions in industry.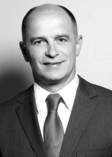 uwe.fritsch@rivapartners.com
Operations
Aufbau von Programm-Management
Produktentwicklung
Bereichsübergreifende Führung von Teams
Krisenmanagement